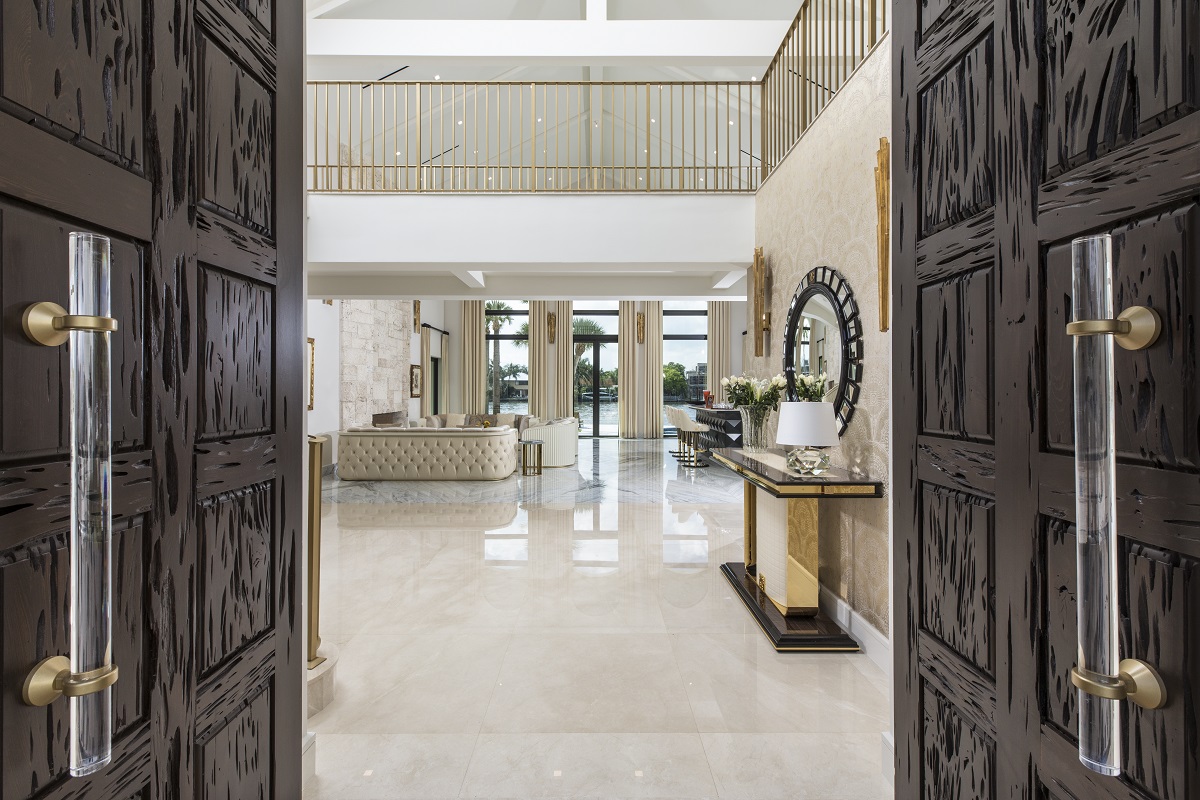 Bontona Peninsula project
There is a place were wonderful villas float on the ocean. There are no roads, nor cars, but rather luxury yachts that can be easily docked in front of your house entrance. This relaxing place boats 23 miles of white-sand beaches, luxury hotels, world-class restaurant, nightlife and impressive natural landscapes. Does it paradise? No, it's Fort Lauderdale, also know "Venice of America" due to its expansive and intricate canal system and magical atmosphere. In this stunning place, Bruno Zampa has realized a picturesque villa on water entirely furnished with a refined selection of its contemporary collection. The project was designed and developed in collaboration with Katia Bates, creative director at Innovative Creation Interior Design. Bontona Peninsula demonstrates Bruno Zampa's ability in managing and customizing projects with refined and sophisticated taste.
In the large and bright living room COCÒ sofas and BAUHAUS armchairs covered with ivory fabric are enriched by golden details. The custom-designed bar area with OPHELIA stools makes the concept original and stylish. GATSBY sofas with TRITON central table make up a second living area. The sunset reflects on precious makassar wood veneer and brilliant finishes creating an amazing play of lights. The bedroom with JUNO bed and CLARK bedside tables represents the most iconic Bruno Zampa style. On the opposite side, LEGEND sofa and RUPERT tables create a cozy sitting area. Each element is covered with refined colors, in harmony with the interior style, the unmistakable details make the room extremely elegant.
Bontona Peninsula project confirms Bruno Zampa extensive product range and its ability to bring worldwide Italian high-quality and traditions.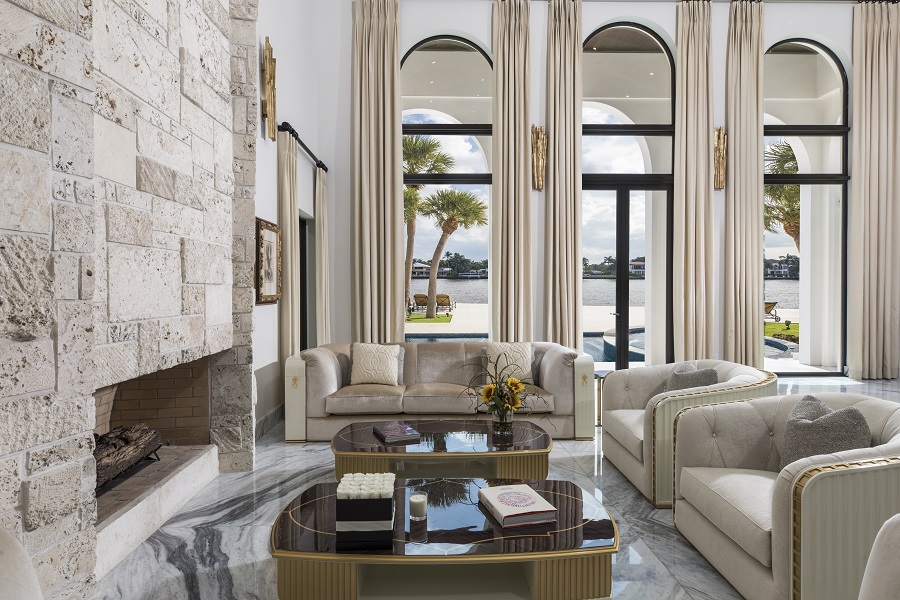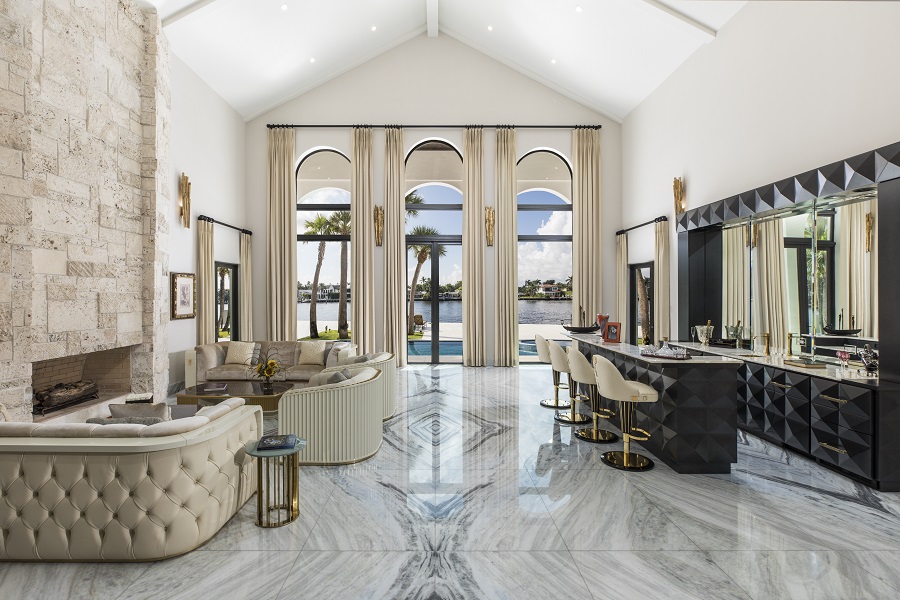 The dining room with the sophisticated lines of Metropolis dining table.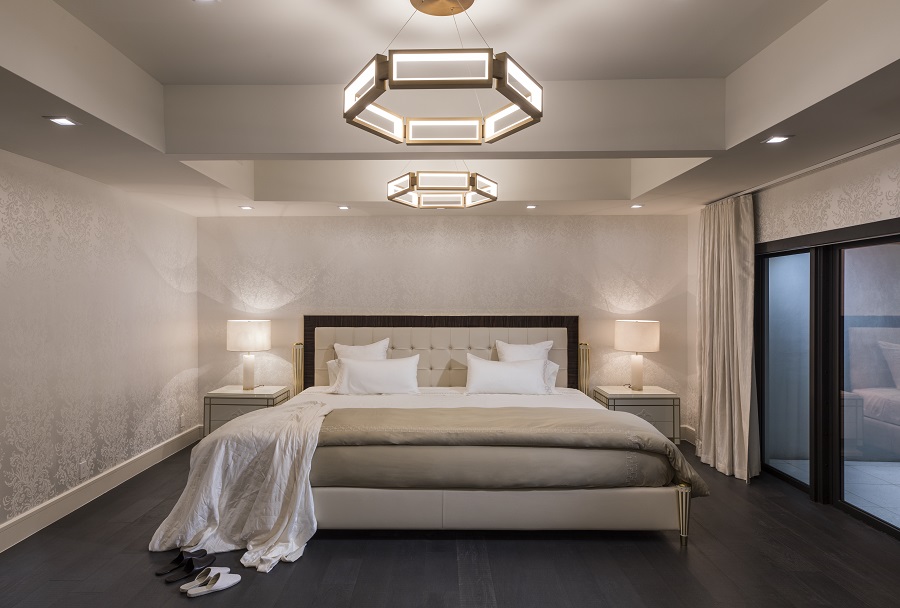 Discover more! Watch the video!